Trip to Azumino 3
2015.09.18 Friday 15:49
夜はゆっくりお部屋で長野ワインを飲もうなんてはなしていたけれど…布団をみるやいなやすやすやと眠りついて、気が付けば朝。
次の日もピーカンのお天気にめぐまれ朝からブルーベリー狩り。
Although I was planning to enjoy the evening with the taste of Nagano wine, I ended up in my dreams in my futon until the next morning.Since we were blessed by sunshine, we went blue berry hunting the next day.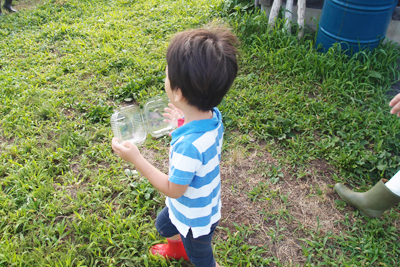 朝日を浴びながらよく熟したブルーベリーを摘んでは頬張るのは実に贅沢!
Oh, what a luxurious moment it was to have a mouth full of fresh picked ripened blue berries!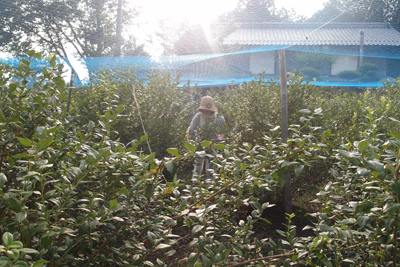 そしてこの日は姉のお友達のお家を訪問。
こちらのご家族も昨年、都心からこちらに住まいを移され、安曇野生活を楽しんでいらっしゃいます。
We visited my sister's friend's home this day.This family is enjoying life in Azumino after leaving Tokyo last year.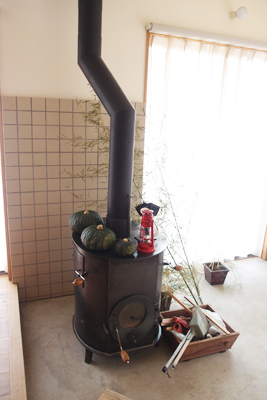 お家の中には、憧れのまきストーブ、お家の中がこれ一台で温まるように、二階のお部屋も壁では区切られていないため、天井が高く開放的で光もたくさん入ってきます。
There was a fireplace inside the home, warming the entire house since there are no walls between the rooms and floors. The whole house is open with a high ceiling and lots of natural light.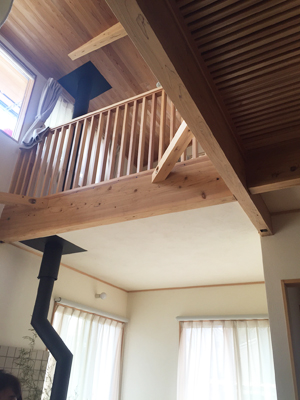 用意してくれていたごはんも自宅の畑でとれたお野菜が中心。
キュウリを味噌や麹で和えたものコーンと一緒に炊いたご飯。
They served us a meal made with lots of vegetables from their garden.
Cucumber dressed with miso and rice malt, and rice cooked with corn.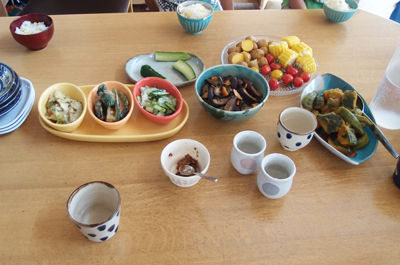 どれも野菜の味がしっかりしてほんとにおいしい!子供たちも箸が止まらない様子でした。
はぁぁ、こういうところに暮らしたい。と妄想がむくむく。
Every dish was delicious with the natural seasoning of vegetables! The kids love it too.I could feel my longing to live in a place like this is growing.
楽しい時間はあっという間。帰りの電車に乗るために駅へ。
Fun times passes by so quickly. We headed for the station for our train ride back home.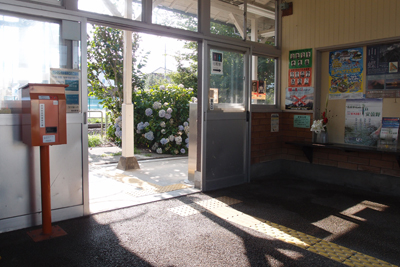 また来たい、今度はもうちょっゆっくり滞在したいな、あそこの宿にも行ってみたい、山の写生したり、夜も呑みに出かけたりもしたいな…と次回への思いが膨らむばかり。
My mind was full with thoughts like; I definitely want to come back, I want to stay longer next time, I gotta check out that other accommodation, make sketches of the mountain, go out for a nice drink…..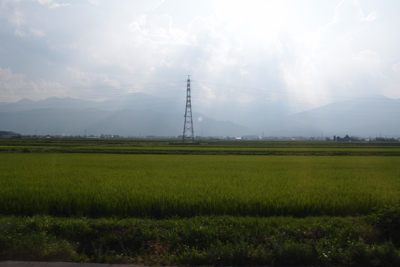 あれ、この車窓からの風景、どこか懐かしいような…。一年前の富良野旅行の最後の写真にそっくり。⇒
http://blog.chez-aya.com/?month=201409
The view outside the train window reminded me of something… It looked exactly like the last picture of my Furano trip last year.⇒
http://blog.chez-aya.com/?month=201409
そう、富良野もの安曇野も美しい山に囲まれた、私の思い描く理想の田舎景色なのでした。
Yes,Furano and Azumino are both beautiful places surrounded by mountains, an ideal countryside scenery I long for.