Nice to meet you.
2013.10.14 Monday 16:40
Hello.
My name is Aya.
I make hand embroydery works in a suburb of Tokyo.
I started my creation in 2009.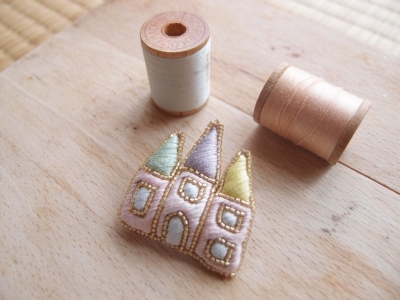 You can see about my works on my website.→
http://www.chez-aya.com
And I started this blog today.
I'll write about my works,myself and my favorites.
Please enjoy it and overlook my English mistake. I'm studying English now!