Trip to Azumino
2015.09.07 Monday 14:34
この夏、甥っ子たちとの愉快な小旅行、信州、安曇野へ。
安曇野は、長野の中心松本から少し電車で行ったところ、山の麓に広がる田園風景が何とも愛らしいお水と空気がきれいなところです。今回は私にとって3回目の訪問。来るたびにいつかこういうところで生活してみたいなぁという気持ちになる不思議な魅力を持つ場所。実際に色々思うところあって、都心から住まいを移される人も多いようで、その分、そこでの生活にこだわりを持って、物づくりやライフスタイルを楽しんでいる方がたくさんいるというのもこの町の魅力の一つかもしれません。
This summer I had a short pleasant trip to Azumino, Shinshu with my nephews.
Azumino can be accessed by train from Matsumoto, the central area of Nagano. It is a place full of fresh water and air, a beautiful countryside that spreads on the bottom of the mountain. This was my third visit for me. It is a special place that always gives me craves to live here one day every time I visit. It seems like there are many people that move into this area from Tokyo in hope for a new lifestyle. Because of this, there are many people that enjoy life the way they planned, making Azumino an attractive city.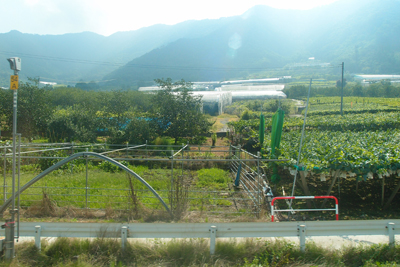 電車に揺られること3時間ちょっと。お天気にもめぐまれピカピカの風景が私たちを出迎えてくれました。
Beautiful scenery under the bright sun greeted us after a 3 hour train trip.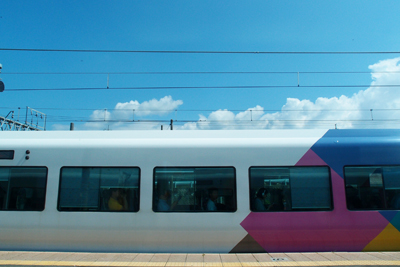 穂高駅すぐのところにできたGlobal food NAVEL にておいしいごはんとオーガニックビール。食材にこだわった丁寧なご飯づくりをされている小さなかわいいお店。
We had a taste of delicious food and organic beer at the Global food NAVEL just right in front of Hotaka station.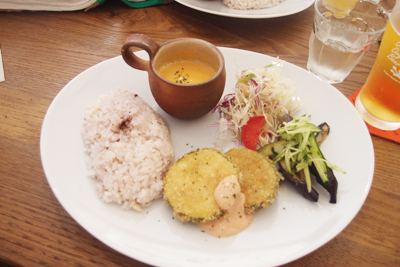 ズッキーニのフライ、おいしかった!
The zucchini fries were amazing!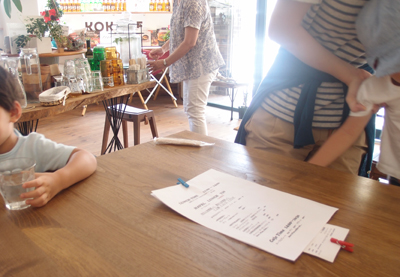 Global food NAVEL FB ⇒
https://www.facebook.com/pages/Glocal-foods-NAVEL/1553194514954529?fref=ts
腹ごしらえをして、いざ出発! 続きは次回へ。
Ready to go after a satisfying meal.To be continued in the next post!