Trip to Azumino 2
2015.09.11 Friday 17:40
普通の自転車を借りて、へとへとになった前回の反省を踏まえ、アシスト付の自転車をレンタル。
しかも今回は後ろに3歳児を載せるという重要な役目が。
I rented an electric bicycle taking into consideration the fact that I got exhausted using a normal bike before.
Plus, I really needed it's help to carry three kids on my bike!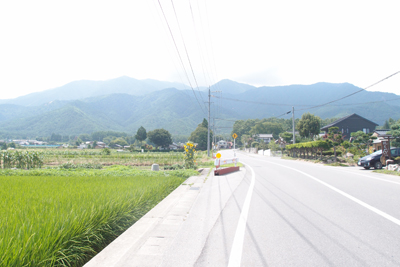 山を眺めながらのサイクリングはやっぱり最高。
Bike riding through the mountain was fantastic!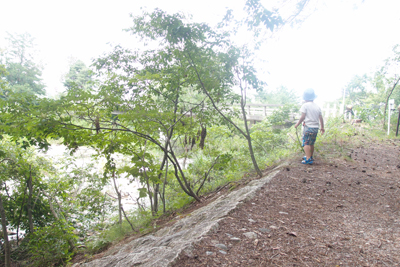 途中途中、小川に寄ったり
We stopped by at a stream,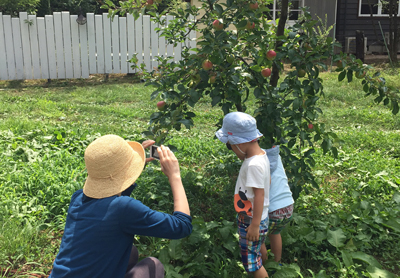 かわいいりんごの木をみつけたり。
and found some apple trees while we rode the bike up the hill.
そしてこの日の目的地安曇野ちひろ美術館へ到着。広々とした公園の中に建つ素敵な美術館です。
We finally arrived at the Azumino Chihiro Art Museum, our destination for the day.
It was a lovely museum built in an open park.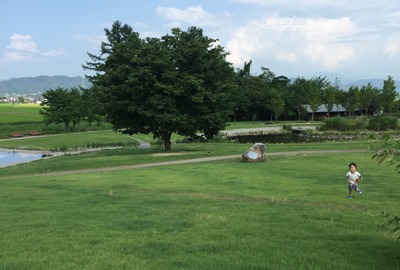 もともと色使いが大好きで小さいころから見ていたちひろの原画をたくさん見ることができました。
その繊細なタッチや子供のしぐさや表情をとらえる視線に改めて感動。ちひろが影響を受けた人や物を紹介しているコーナーにマリーローランサンがいて、なんだかとても納得。どちらも大好きな作家です。
We enjoyed the original copies of Chihiro's work, the art I have admired for its use of color since childhood.
I was deeply touched by the fine, sensitive touch and the point of view that captures the gesture and expression of children. I was convinced when I saw Marie Laurencin being introduced as one of the artists that gave impact on Chihiro. They are both my favorite artists.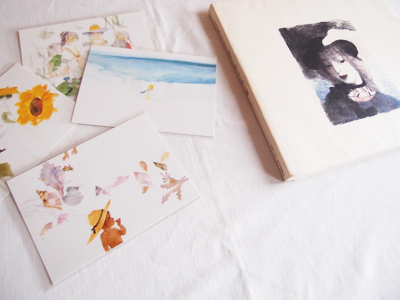 自分へのお土産、ちひろのポストカードとお気に入りのマリーローランサンの画集。
Chihiro's Picture card that I bought there and my favorite collection book of Marie's pictures.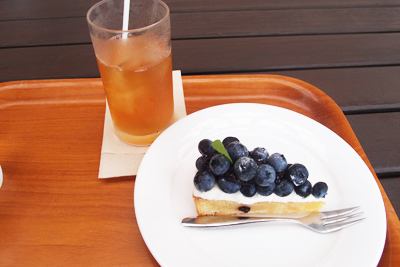 ブルーベリータルトで一休み…おいしかった。
We had break with blue berry cakes in cafe in the museum...So yummy!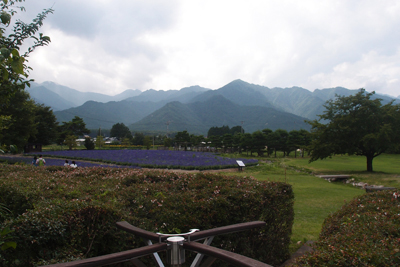 夕暮れが迫っていたため、後ろ髪惹かれつつも、再び自転車で、穂高へ。
自転車の後ろで子供が寝はじめ大変な事に。お宿のお迎えの方がお待ちかね。
たくさん太陽を浴びていっぱい自転車をこいだ一日、気持ち良い疲れで、温泉に入って、ぐっすり就寝。
Although I did not want to leave, we left to head back for Hotaka since the sun was setting down. The kids started to sleep making the bike trip home a tough one for me. The hotel staff greeted us as we arrived back.
I enjoyed the hot spring and had a good night sleep after a day of good exercise biking under the sun.
次回へ続きます!
To be continued in the next post!