A happy sunny day
2016.05.31 Tuesday 17:59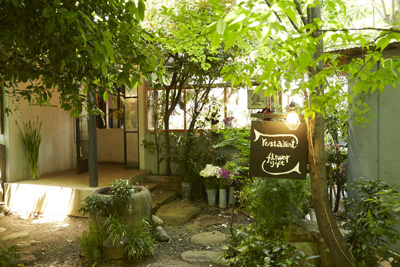 雨の予報が見事に外れ、当日は風の強い、だけどとても良い天気に恵まれました。
都内にあるレストランを貸し切り、家族だけを招いた小さなパーティー。
Our wedding day was blessed with a very nice weather with a strong wind, despite the rainy weather forecast.
We planed a small party inviting only our family at a restaurant in Tokyo.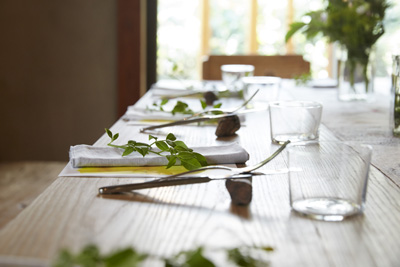 古い一軒家のようなその建物はそても趣があり、大きな窓からたくさんの光が降り注ぎます。
The antique-house like building had a great atmosphere, and lots of light shined through the large windows.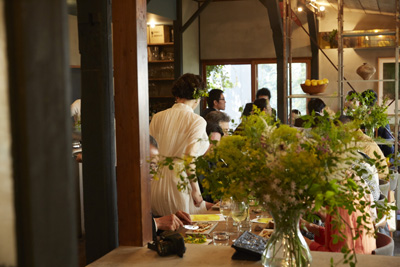 レストランに併設されているフラワーショップに髪飾りとブートニア、そして食卓に飾るお花をお願いし、室内は春爛漫の空気に。
The bridal hair accessory, boutonniere and the flowers for the tables were done by the flower shop next to the restaurant, turning the room into a spring like atmosphere.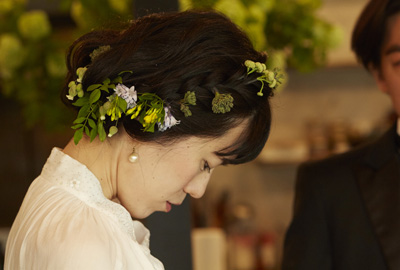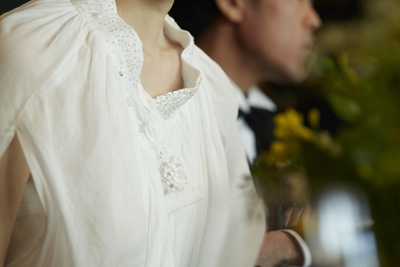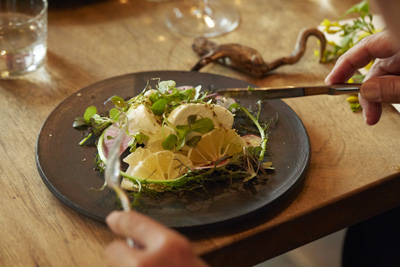 おいしい食事に、みんなの笑顔。
A delicious meal and everyone's smiles.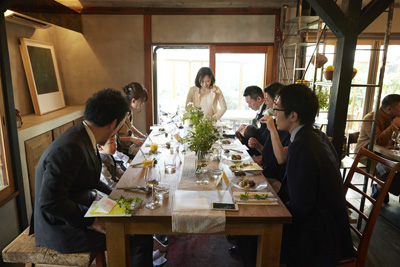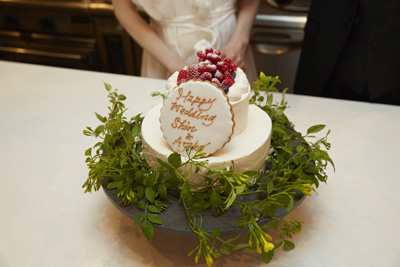 お決まりのケーキ入刀はお店の特製手作りケーキで。
A homemade cake by the restaurant was used for the ceremonial cake cutting.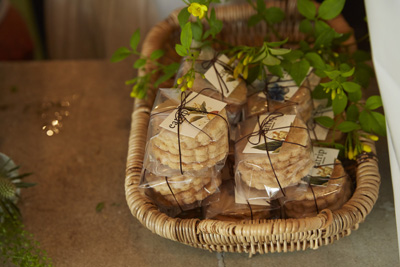 結婚式に全然憧れがなかったのだけれど、大切な家族に祝福される時間は温かく、お互いの家族同士が集い語らう場面はなんとも幸せで、やっぱりやってよかった、と思ったのでした。
Although I never wished for a wedding ceremony, the blessing we received from our family were so warm and the time spent with both of our family was so happy that I was glad we did it.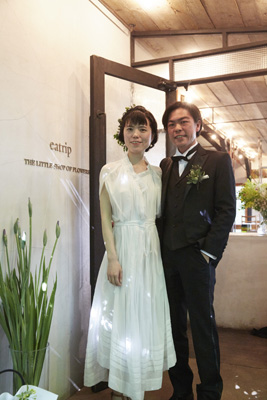 改めて自分たちを育ててくれた家族に感謝。心に残る一日となりました。
I reassured my thanks towards my family that brought us up. It became a day I will never forget.
そして当日のかけがえのない瞬間瞬間を切り取ってくださったカメラマンの佐藤貴佳さん、生花の花飾りを使ったとびきりのヘアメイクをしてくださった
nico
の森さん、本当にありがとうございました。
I want express my deepest thanks to our photographer Mr. Takayoshi Sato who took shots of our special moments, and Ms. Mori from
nico
who did an excellent job with my hair using hair ornaments made from real flowers.