Trip to Furano
2014.08.25 Monday 16:57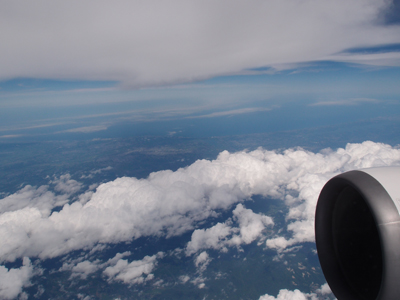 Last month, I went to Furano to take a break from my daily routine.
Furano is a beautiful city located in the middle of Hokkaido.I stayed at "Noragama",a pottery studio café owned by my friend's brother and his wife.I helped out the café during lunchtime, while enjyoing the beautiful natural envioroment during my free time.It was truly a lovely ,relaxing week.
先月、少し仕事の手を休め、富良野へ行ってまいりました。富良野は北海道の真ん中にある美しい自然に囲まれた町です。友人のお兄さんご夫婦の営む陶芸工房&カフェ"野良窯"へ滞在。大自然を満喫しながら、ランチタイムはカフェのお手伝い。ゆったりとしたとても素敵な一週間となりました。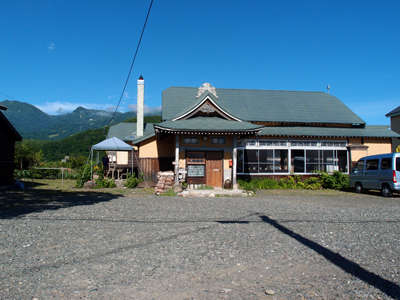 Here, I would like to intoroduce café "Noragama".It is a cafémade by renovating an old private residence that was build 60 years ago.The café is located on the first floor,and the second flooris the owner couple's residence.
まずは 野良窯の事をご紹介。築60年の古い民家を改築したカフェ、二階がご自宅となっています。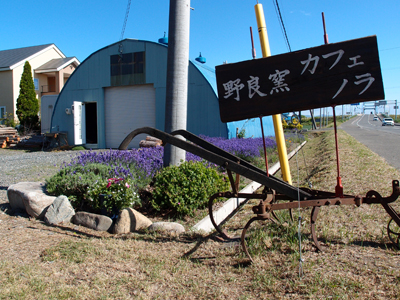 The pottery studio is located right next to the café.
離れには陶芸の工房。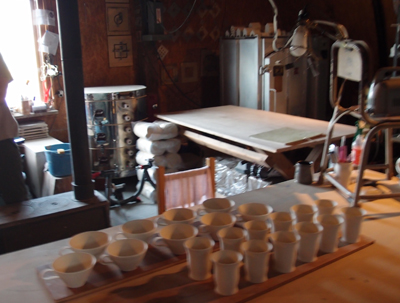 Various unique pottery pieces are created here.
Pottery classes are also available.
秘密基地のようなこの空間で素敵な作品が生まれます。
こちらでは陶芸体験もできます。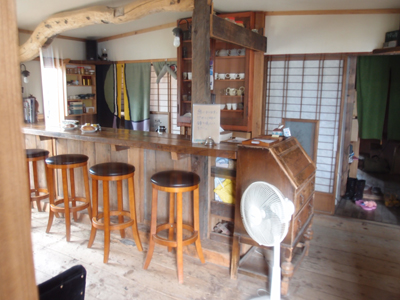 You can enjoy the aroma of fresh coffee at the counter
カウンターにはコーヒーのいい匂い。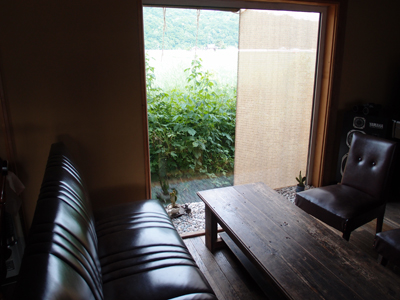 and enjoy the view of the onion field through the window.
窓の外には玉ねぎ畑が広がります。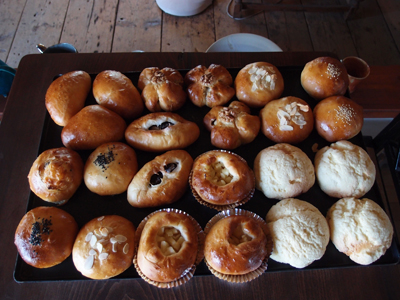 What a wonderful feeling to wake up to the smell of fresh baked bread.
朝からパンの焼ける匂いで目覚める幸せ・・・。
I had a grea time talking to regular visitors, bringing meals to customers and picking fresh raspberries outside.
The time spent at Noragama became a special moment that cannot be experienced in nomal trips. I hope you all have a chance to visit Noragama when you go to Furano.
Next time, I will share some of the beautiful scenery of Furano!
お昼は常連さんとお話したり、お食事を運んだり、お庭のラズベリーを摘んだり。
カフェで過ごす時間は普通の旅行では味わえない掛け替えのないものとなりました。富良野に行かれた時は是非訪ねてみてくださいね。次回は富良野で出会った素敵な風景をご紹介します。
Noragama's website 野良窯のHPはこちら→
http://www1.vecceed.ne.jp/~yas-mid/noratoppage.htm